Welcome to the Best of South Beach In Miami Beach Florida
Jump Right To It! Search it
Well, you are not in south beach yet but soon you will be. Why? Because even if you don't know where is south beach, you've heard everyone talk about it and you wish you would be here already! You've heard all about it's beautiful beaches, its wild nightlife, the many Restaurants with all the different types of food from many parts of the world, its energy, all the fun activities and attractions our climate allow us to do, its oceanfront hotels and vacation rentals, plus don't forget the beautiful girls and hot guys.
Miami Beach is full of life and offer something for everyone, making it one of those places that everyone must visit at least once in their lifetime and be able to say "I've been there". Here you will notice lots of people living, working and visiting from everywhere in the world, with English being the most spoken language followed by Spanish.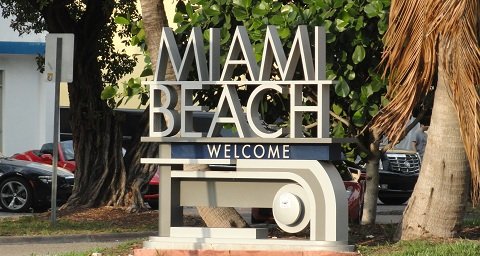 Bringing the kids? Adults will have the most fun here; even though there is a lot to do with the kids on daytime and at night too, it might be just a little harder to fully experience the nightlife transformation of the city. Before doing other family activities at night, you should all walk around and see how the city become a gigantic party: The lights, the music, and lots of people walking or dining outside of the restaurants while watching everything that is going on and enjoying themselves. Who knows, you might come across a celebrity or two.
To help you get the most out your vacation in south beach you'll be provided with valuable information on:
Overall your vacation in south beach shall be an unforgettable experience.
---
Vacation Rentals
How about south beach vacation rentals, where you will feel right at home when far from home!
Miami Beach Hotel Deals
Hunting for hotel deals? save a lot of money and be able to do a lot more fun things while in Miami Beach Florida just by being more flexible, diligent and thinking outside the box....
Spring Break South Beach Miami 2011 | Hotels Packages | Pictures & Events
Spring Break Hotels Packages, Photos, Events & guide. One of the hottest spots for spring break party animals to spent a week or two every year....
South Beach Girls | In Miami Beach | Photos
Miami beach girls are some of the hottest, find and meet single girls in Miami including Colombian and brazilian ladies. Photos of Miami Beach Girls at the Beach and Dance...